A chibi Metroid fangame, made as a throwback to the old style, when things were less complicated. Metroid: The Father Hunt is classic style Metroid game that takes place on the planet Tori-381.
Metroid Remix is a re-imagining of the first Metroid game in a new style, different from MZM. The newest demo features all of Norfair and Brinstar, almost all the upgrades, and a new secret area!
This is the engine for Metroid Dread, a Metroid fangame based at http:/metroidrevival.freeforums.org Created by AlexR and Kaizaran. Posted here by site admin and project leader DrevanZero.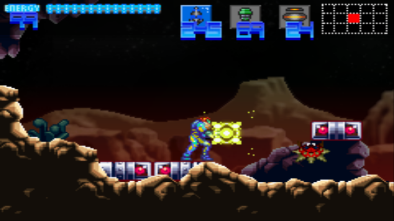 Crossover game that combines the platforming of Mario with the characters of EarthBound.
Play as the Robot Masters from Mega Man 2 in this fangame spinoff of the classic Mega Man series.
Pokemon Mystery Universe is a non-profit multiplayer online game with real-time dungeon crawler gameplay; Featuring over 20 playable dungeons & hundreds of Pokemon to recruit.