Magikoopa's Midnight Mayhem
Short SMW Hack that currently has 3 levels. Unlike the game jam version, these 3 levels are actually completed but still need some polish.
Plot: A rogue Magikoopa resides in a large tower that pierces the heavens, in which he has prepared a ritual to cast eternal night on the Mushroom Kingdom to reign havoc on the kingdom and potentially others. You must stop it.
Difficulty: Hard
Screenshots: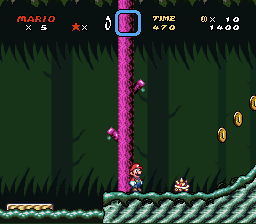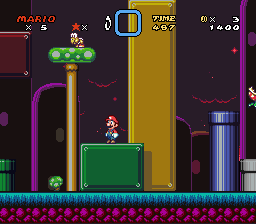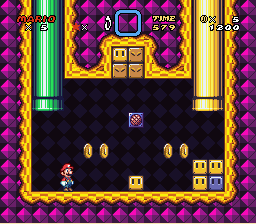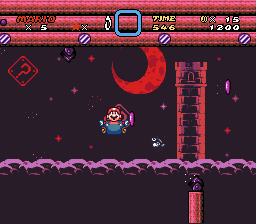 Download:
[url]https://bin.smwcentral.net/u/5831/MMM%2BNCFC%2BDEMO.bps[/url]
Art Credits
A Dark Start - me (fg and bg), Kixune, Mit, Gatete (fg)
Muddy Marsh - me, Skewer (fg), Dr. Tapeworm (bg)
Sky Scare - me, Gamma V, Draconif (fg), BigPotato (bg)